I have been, or can be if you click on a link and make a purchase, compensated via a cash payment, gift, or something else of value for writing this post. Regardless, I only recommend products or services I use personally and believe will be good for my readers.
I will admit that this Southern Raised gal is a shrimp lover. When it comes time for special meals, Surf and Turf is one that pleases both my husband and I.  He gets his steak and I get my shrimp. However, it is always nice to try something a little different, like these Marinated Shrimp Bowls.
This post contains affiliate links. No charge to use them; just there for your convenience!
Having a giant bowl of deliciousness is definitely a trend I'm seeing.
Those breakfast smoothies all over the internet are just the tip of the iceberg.
Besides, who doesn't like to have their food presented nicely in a large container?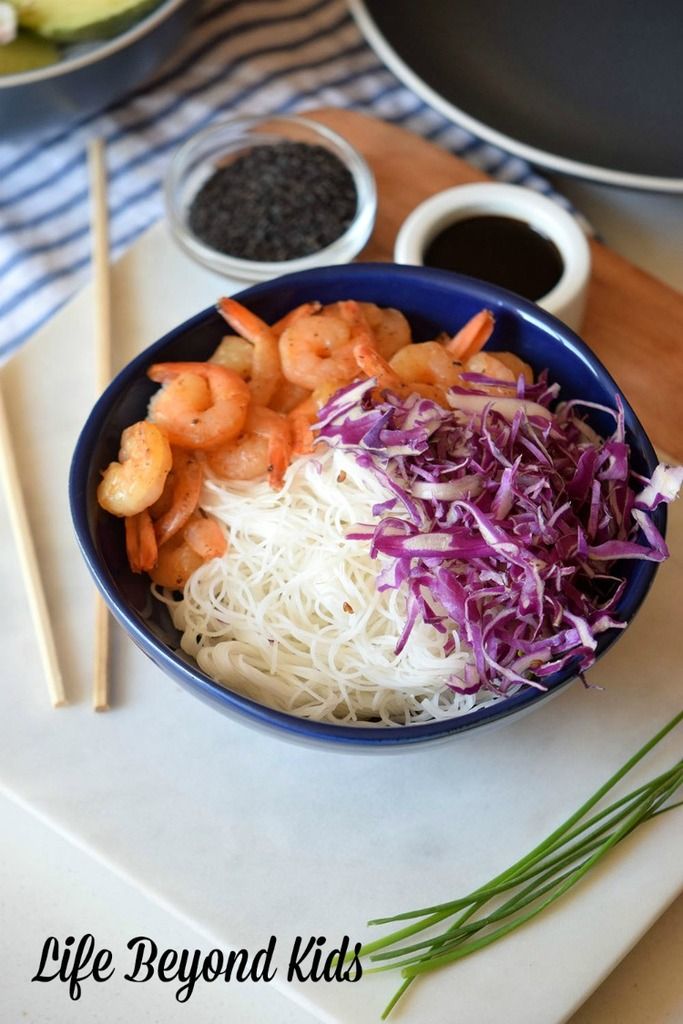 A bonus for those of us in colder climates is that we can wrap our hands around the bowl to warm them!
Tools for Serving Marinated Shrimp Bowls to Guests
Now, I'll be the first to admit that when I make something for my family things are usually served from the stove top. I just can't see getting a bunch of dishes dirty! However, when you are hosting a dinner party or other get together with friends, it is nice to spruce up the way you are serving the food.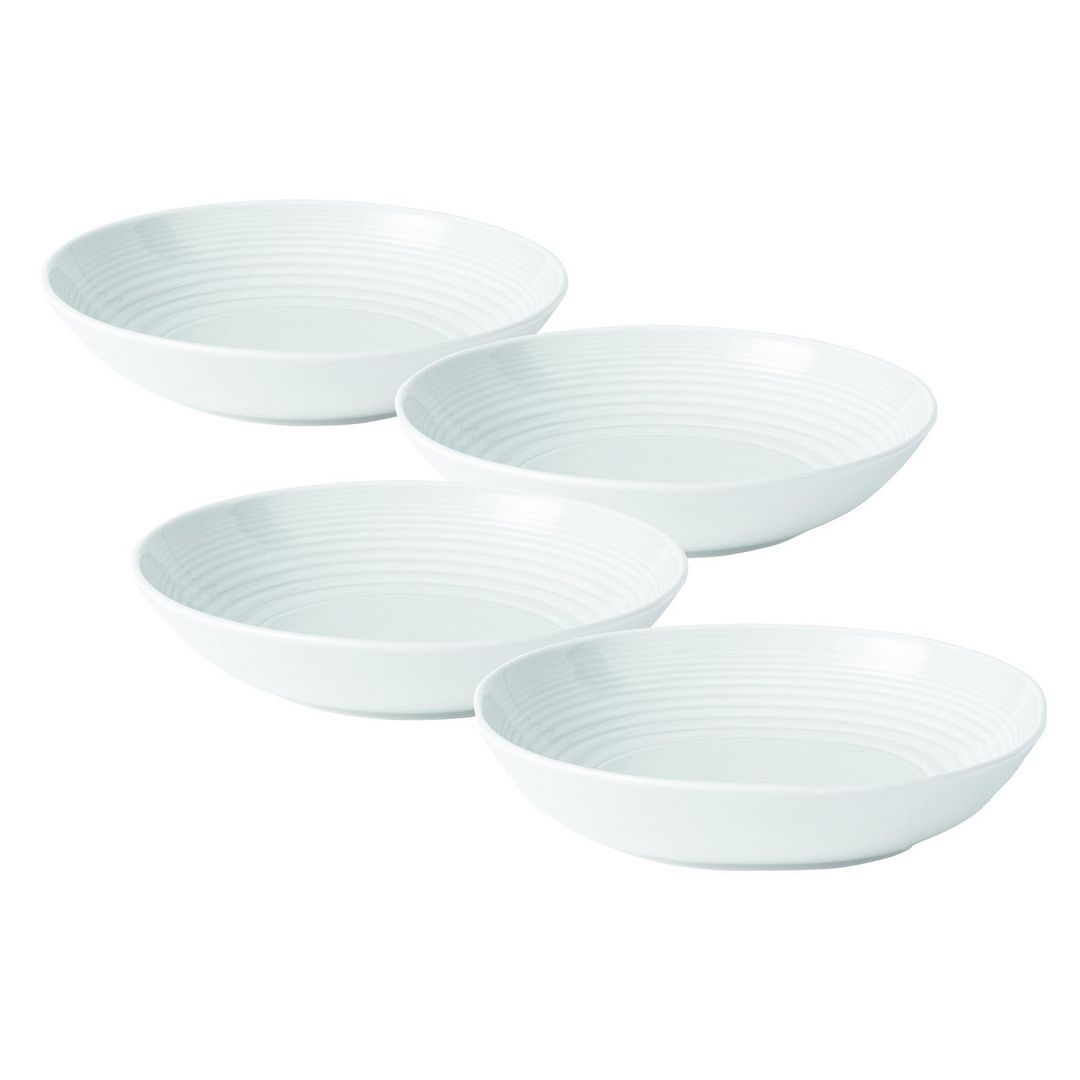 One option is to invest in some great pasta bowls for plating. The Royal Doulton Maze Open Vegetable/Pasta Bowl (Set of 4) in White is perfect for my house. Although, I will admit that some color like their taupe color would help things to pop more.
If you want to put things out on the table, then a complete 7 piece pasta set is perfect. Use the main bowl for the pasta and the other bowls to dish it up.
Want to keep it authentic for an Asian night? Make sure you have chopsticks instead of just forks! Some of my family members can eat with chopsticks while others need that fork handy. I do love the reusable options, whether stainless steel or bamboo.
How to Make Marinated Shrimp Bowls
This recipe makes enough for a crowd. Or, a few hungry guys with their ladies.
It is not a spicy dish as written. With the addition of a little Sriracha sauce, you can let each individual get the level of spicy they desire. Sriracha adds a nice flavor along with that bit of heat. Some might not consider it spicy enough for their personal tastes, though.
I have a few in my life that like to really feel the burn, so a bottle of Ghost Pepper Sauce is perfect to have on hand. This is the one to have for the person who always says there isn't enough heat.
If a Ghost Pepper doesn't do it for them, then they might have killed their taste buds and ability to register spices. Personally, I feel my sinuses open up and eyes tearing up just being near the open bottle.
But, maybe it is just me that find some of the hot sauces a bit more than I want to handle!
For the recipe images, a vermicelli-style rice noodle was used. There are a variety of thickness options for rice noodles, so pick the one you like the best.
Easy Dinner Option: Marinated Shrimp Bowls
Ingredients
7 Cups rice noodles
3 Cups grated red cabbage
6 Pounds shrimp
7 Cups water
Drizzle of olive oil
½ Cup lemon juice
⅛ Cup soy sauce
Salt and pepper to taste
Instructions
Marinate the shrimps in lemon juice, soy sauce, salt, and pepper.
Take it to the fridge for at least 4 hours.
Once the shrimps are marinated, cook the rice noodles following the packaging instructions.
Heat a pan over high heat with olive oil.
Cook the shrimps for 2 minutes on each side. Discard the marinade.
Serve in a bowl with the noodles and red cabbage.
Enjoy.
Notes
Add some Sriracha sauce to the marinade for a spicy kick
Nutrition Information:
Amount Per Serving:
Calories:

436
Total Fat:

1g
Carbohydrates:

96g
Protein:

8g
Do you enjoy eating shrimp?
What ways do you prepare it or is it something you only buy when eating out?